ABOUT JONATHAN CAHN
---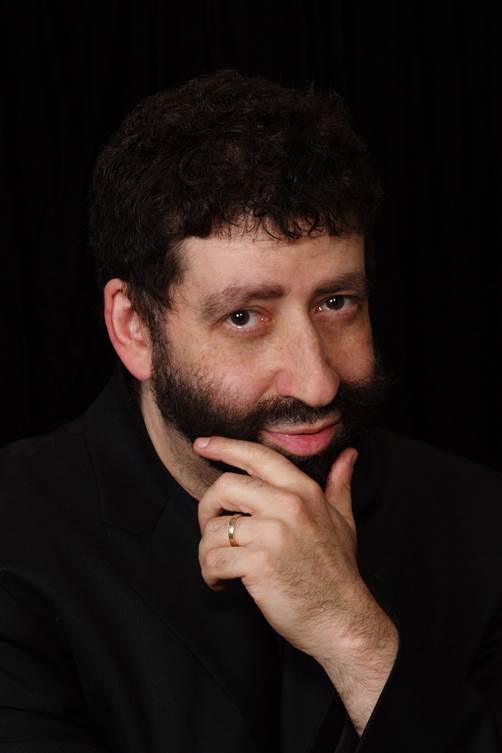 Jonathan Cahn caused a worldwide stir with the release of his explosive first book The Harbinger which became an instant New York Times best seller and brought him to national and international prominence. His next three books were also New York Times bestsellers, The Mystery of the Shemitah, The Book of Mysteries, The Paradigm, The Oracle and his most recent book, The Harbinger II. He was named, along with Billy Graham and Keith Greene, one of the top forty spiritual leaders of the last forty years to have radically impacted the world. Called the prophetic voice of this generation, Cahn is a much-sought-after speaker and has been highlighted in the New York Times as well as in many national and international media. He has spoken on Capitol Hill, at the United Nations, and to millions of people around the world.
Cahn is known for opening the deep mysteries of Scripture and bringing forth messages of prophetic import. He leads Hope of the World ministry, an international outreach of teaching, evangelism, and compassion projects for the world's most needy. He also leads the Jerusalem Center/Beth Israel, a worship center made up of Jews and Gentiles, people of all backgrounds, just outside New York City, in Wayne, New Jersey.
THE JERUSALEM CENTER 
---
The Jerusalem Center is one of the largest Messianic Worship centers in the world, a worship center made up of Jew and Gentile, and restoring the original Jewish roots of the Gospel from the Book of Acts.  The Jerusalem Center is made up of people of all nations, backgrounds, and denominations – and is located in Wayne, New Jersey, outside of New York City  - CLICK HERE for the Jerusalem Center website.
THE HARBINGER 
---
Jonathan Cahn is the author of the prophetic book 'The Harbinger'. Rabbi Jonathan Cahn's fresh new prophetic Jewish perspective and insight clearly shows you the future of America. Our great country's destiny is based on you understanding these truths and making a difference. Click here to find out more and get a hold of these prophetic words.